On 28th April 2022, the Joint Programming Initiative on AMR (JPIAMR) kickstarted 19 new One Health intervention and transmission projects to tackle antimicrobial resistance (AMR) around the world. Each project supported through the ERA-Net JPIAMR ACTION call brings together a range of research partners from different countries and fields of expertise, to develop and test innovative AMR solutions and promote cross-border research on AMR.
Through this call, ICARS has committed 1,724,342 Euro to fund six research groups from low- and middle-income countries providing them with the opportunity to join larger cross-country consortia to tackle AMR across the One Health spectrum. The projects will support National Action Plan implementation and generate new evidence for future context-specific and sustainable solutions.
Ghada Zoubiane, Head of Partnerships and Stakeholder Engagement at ICARS, co-chaired the start-up workshop where project teams presented an overview of their projects, answered questions, and shared knowledge and experience.
Speaking about ICARS involvement in the call, Ghada said:
"Antimicrobial resistance is a global problem that disproportionately affects low- and middle-income countries (LMICs). At ICARS we know partnership and collaboration are key to developing context-specific interventions to tackle antimicrobial resistance. I am thrilled that ICARS can support LMIC partners to contribute to these important consortia implementing sustainable One Health solutions around the world."
ICARS co-funded, JPIAMR projects
Targeted removal of ARGs and facultative pathogenic bacteria (FPB) in wastewater from AMR hotspots using modular advanced treatment solutions (HOTMATS)
Country lead: Jaqphet Opintan, University of Ghana
The objective of the project HOTMATS is to design and demonstrate effective and compact solutions for the source-treatment of wastewater emitted from AMR hotspots. The goal is to stop the spreading of antimicrobial resistant bacteria (ARB), antibiotic resistance genes (ARG), and other health-critical microorganisms from hotspots to the public sewage network, which currently is one of the major AMR transmission links between the three pillars of One-Health.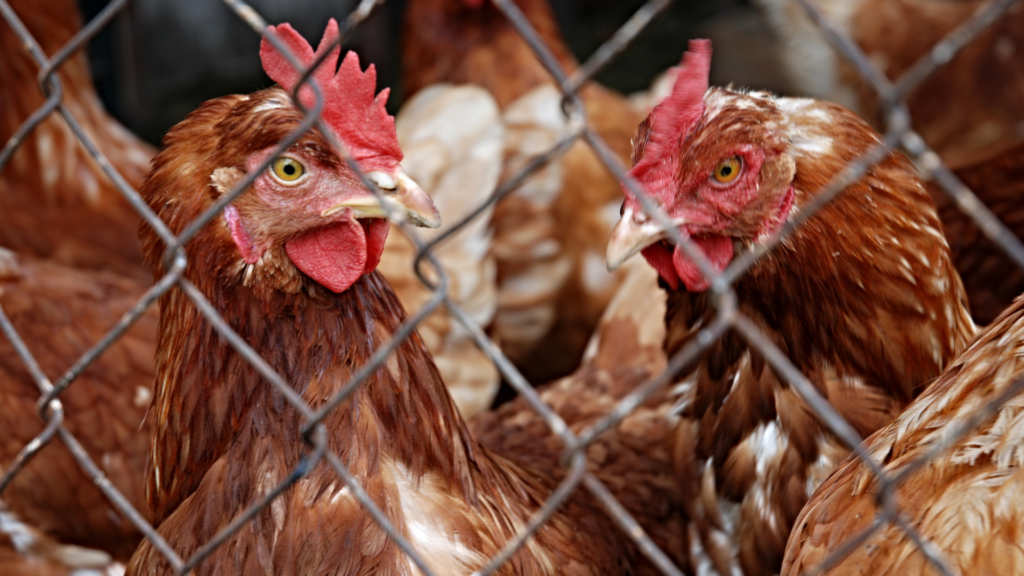 Interventions to control the dynamics of antimicrobial resistance from chickens through the environment (ENVIRE)
Country: Tunisia
Country lead: Wejdene Mansour, University of Sousse
The overall objective of the project ENVIRE is to contribute to the reduction of antimicrobial resistance in broiler chickens and of the spread from chicken farms to the environment, and ultimately to humans.
FARM interventions to Control Antimicrobial Resistance (FARM-CARE)
Country: Colombia
Country lead: Corina Zambrano, Colombian Association of Pork Farmers
The aim of FARM-CARE is to control development and spread of antibiotic resistance in pig farming through four complementary interventions that reduce antibiotic use in pigs and prevent transfer of resistant bacteria to people.
Microbiota Intervention Strategies Limiting Selection and Transmission of Antibiotic Resistance burden in the One Health domain (MISTAR)
Country: Brazil
Country lead: Ilana Lopes Baratella da Cunha Camargo, University of São Paulo
The central aim of MISTAR is to implement and quantify the effect of novel intervention strategies based on the preservation of the "healthy microbiota" to eradicate and control the spread of antimicrobial resistance (AMR). The project will use a One Health approach that involves hospitalized patients, healthy humans, pets, farm animals and the environment.
Interventions to decrease CRE colonization and transmission between hospitals, households, communities and domesticated animals (I-CRECT) 
Country: Vietnam
Country lead: Phuc Duc Pham, Hanoi University of Public Health
In middle-income countries antibiotic resistance is increasing causing suffering and high mortality. In 12 Vietnamese hospitals half of patients were colonised with "superbugs" called carbapenem resistant Enterobacteriaceae (CRE) at admission 13% and after 2 weeks in hospital 89%. CRE colonization cause hospital infections and high mortality. As many patients are CRE colonized at hospital discharge it can spread to the household members and out in community and environment. If CRE spreads in the community it will be very difficult to treat community infections such as urinary tract infections and pneumonia, increasing treatment times, costs and mortality. It is hence important to stop the spread of CRE from hospitals to community. This project will follow patients that are CRE colonised at discharge out to their households.
Novel interventions for eliminating one-health mobile antimicrobial resistance genes from human and animal microbiomes (MOB-TARGET)
Country: China
Country lead: Tao He, Jiangsu Academy of Agricultural Sciences
Many of the most important One Health AMR genes are carried on mobile genetic elements that move between bacterial strains through the process of conjugation. The genetic mobility of these AMR genes allows them to become widely disseminated across species of bacteria, including harmless commensal strains and dangerous pathogen strains, and ecological niches, including humans, farms and the environment. This project will develop a series of novel interventions to combat these mobile resistance genes.